Witajcie!
Dzisiaj mieliśmy okazję spotkać się na dawno już umówioną grę apokaliptyczną. Jak już pisałem w poście poniżej, sześć tysięcy punktów na stronę (Robert i ja po trzy tysiące Chaosu i Orków, przeciwnicy: Magda, Przemek, Wojtek i Mateusz po tysiąc pięćset mieszanych Eldar i Dark Eldar).
Graliśmy cztery tury od 12:00 do 18:00, dwie przerwy o 14:00 i 16:00 (mniej więcej). Pizza, nie jedna, w międzyczasie została pożarta.
Końcowy wynik to 13 dla 'rajtuz' i 9 dla sił zła. Trudno... Poniżej fotki z okazjonalnym opisem.
Welcome!
We had a chance to play the long awaited game of apocalypse. As I have written in previous post we played six thousand points a side (Robert and I, three thousand each of Chaos and Orks, opponents: Magda, Przemek, Wojtek and Mateusz had one and a half each of mixed Eldar and Dark Eldar).
We played four turns from 12:00 till 18:00, had two breaks at 14:00 and 16:00 (more or less). Pizzas, couple of them, have been devoured in the meantime.
End result was 13 for 'tights' and 9 for forces of evil. Tough luck... Below some pics with random comments.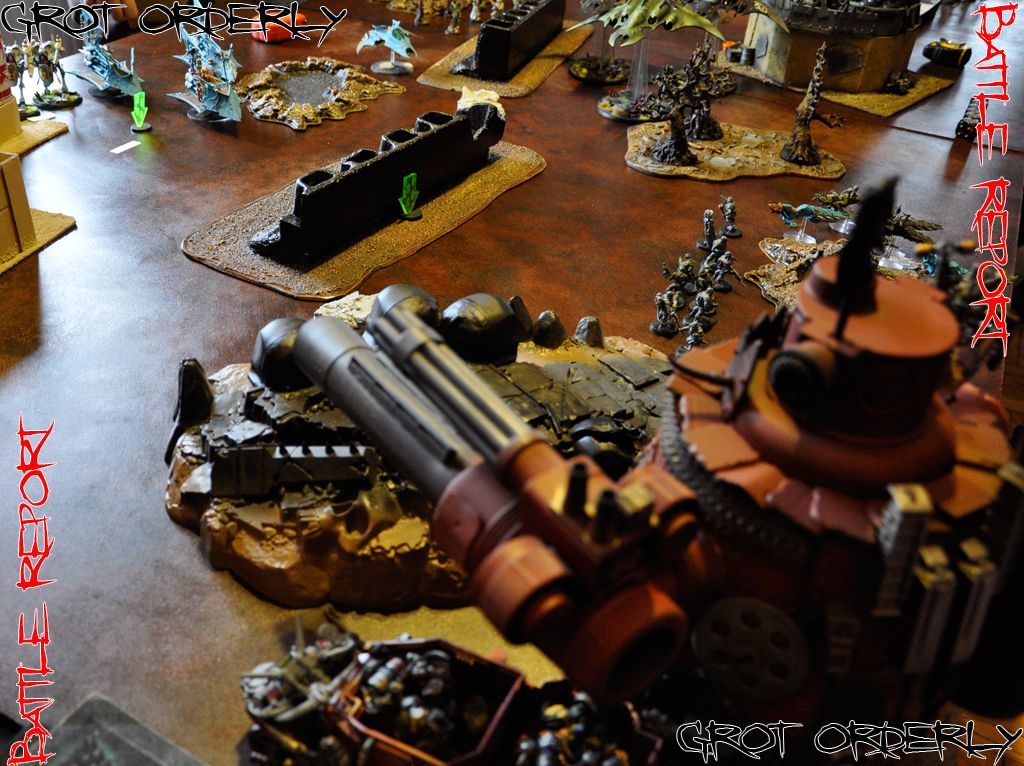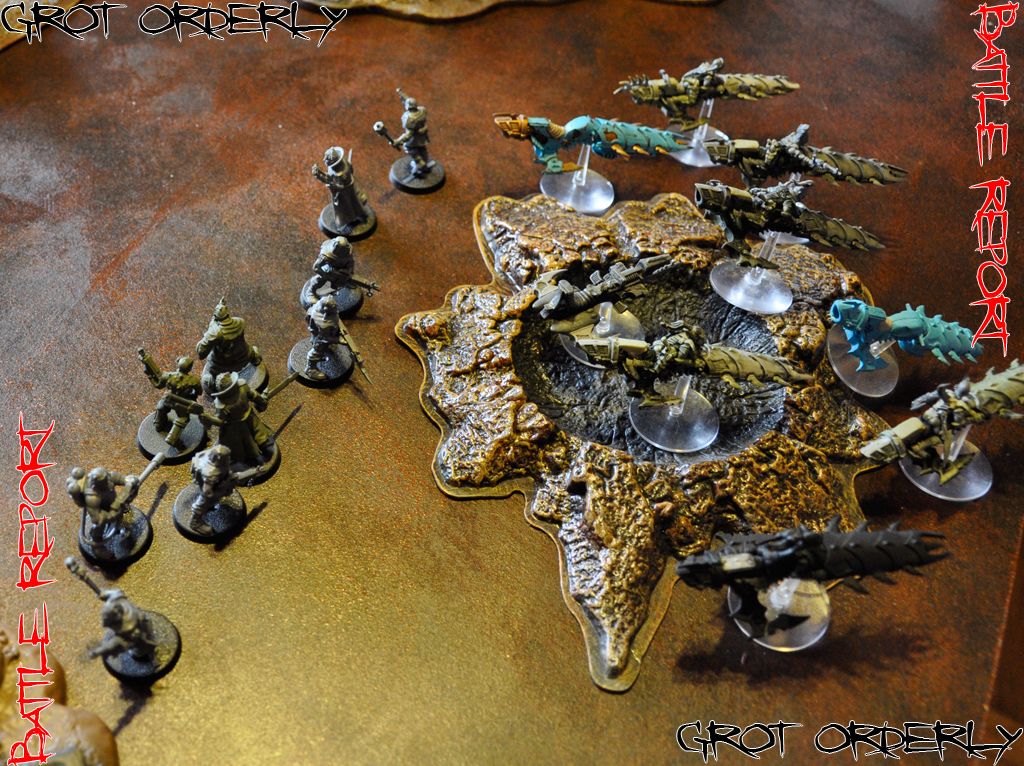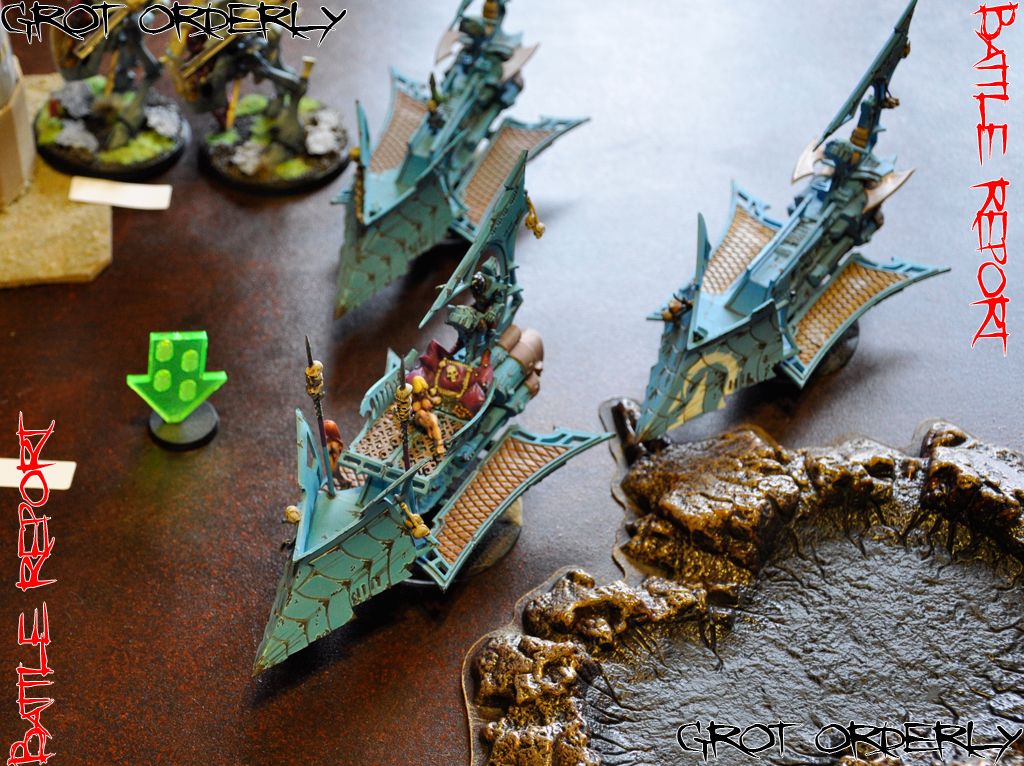 Nie, nie gramy przeciwko orkom. Orki postanowiły wykorzystać Strategic Asset i wyjść ze strefy przeciwnika. Prosto w plecy. Et tut Orkoid contra me?
No, we're not playing against orks. They simply decided to use one of the Strategic Assets and deploy in opponent's deployment zone! Back stabbers.
Trzy DakkaJety otwierają ogień w trzy latacze wroga.
Three DakkaJets open fire into enemy fliers.
I efekt, wroga niet!
And the result, enemy is no more!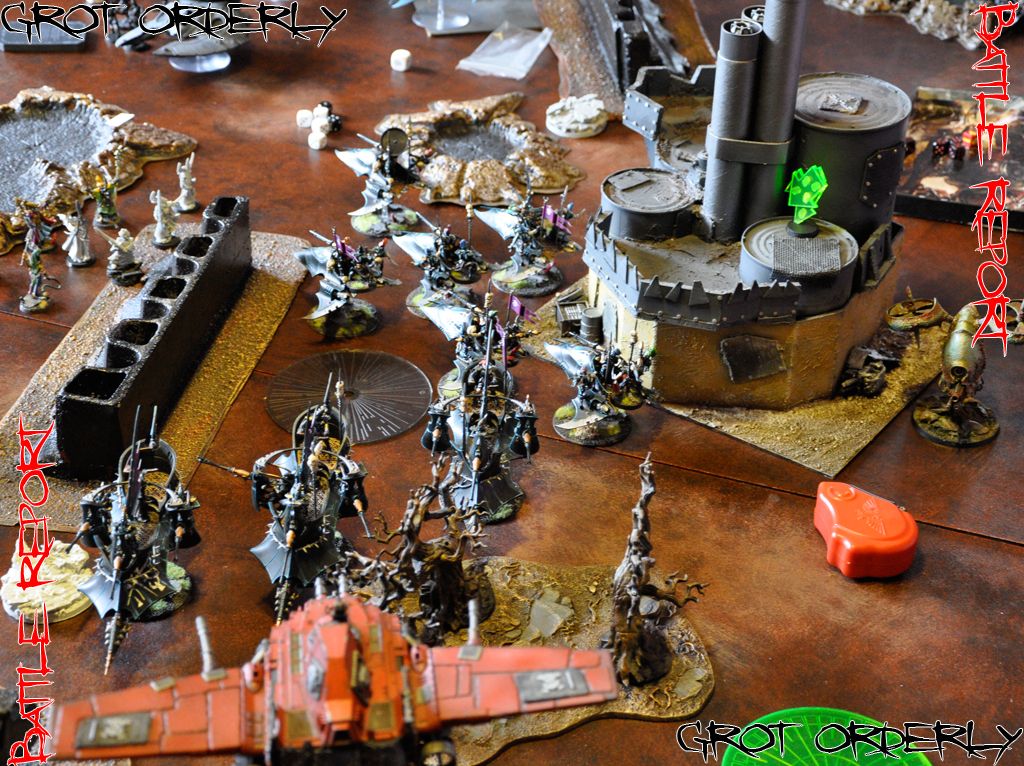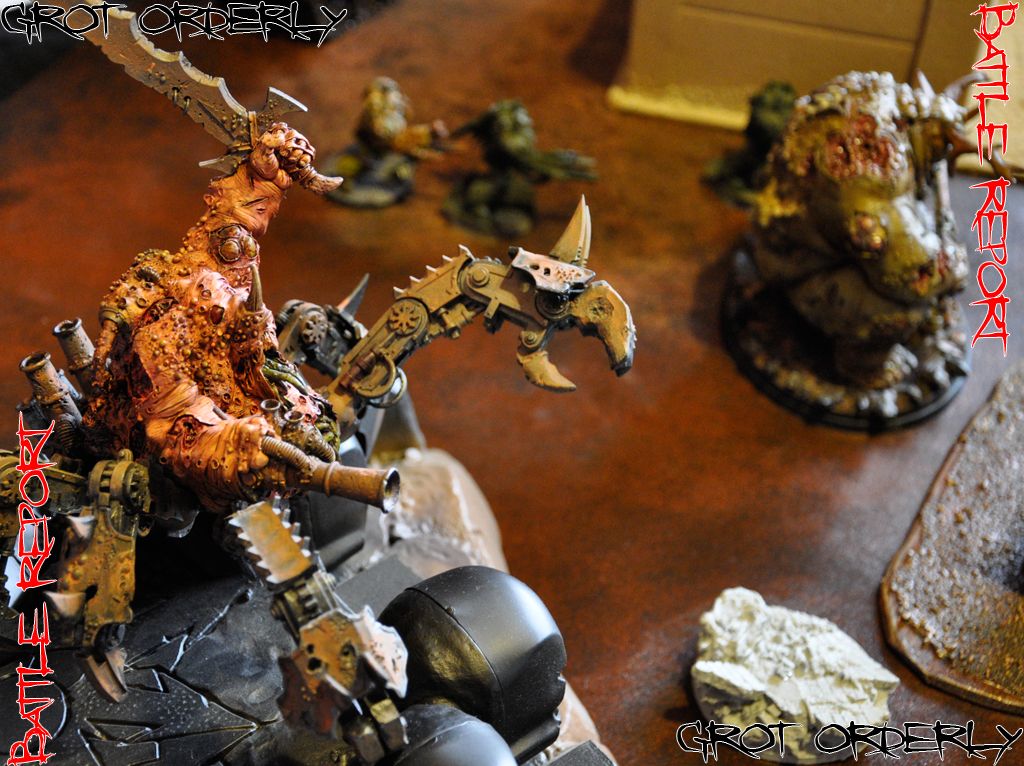 Piękno Nurgla w całej postaci. Pryszcz na pryszczu, wągier na wągrze... koszmar każdej kosmetyczki!
Nurgle beauty! Zit on a zit, spot on a spot... every bauticians nightmare!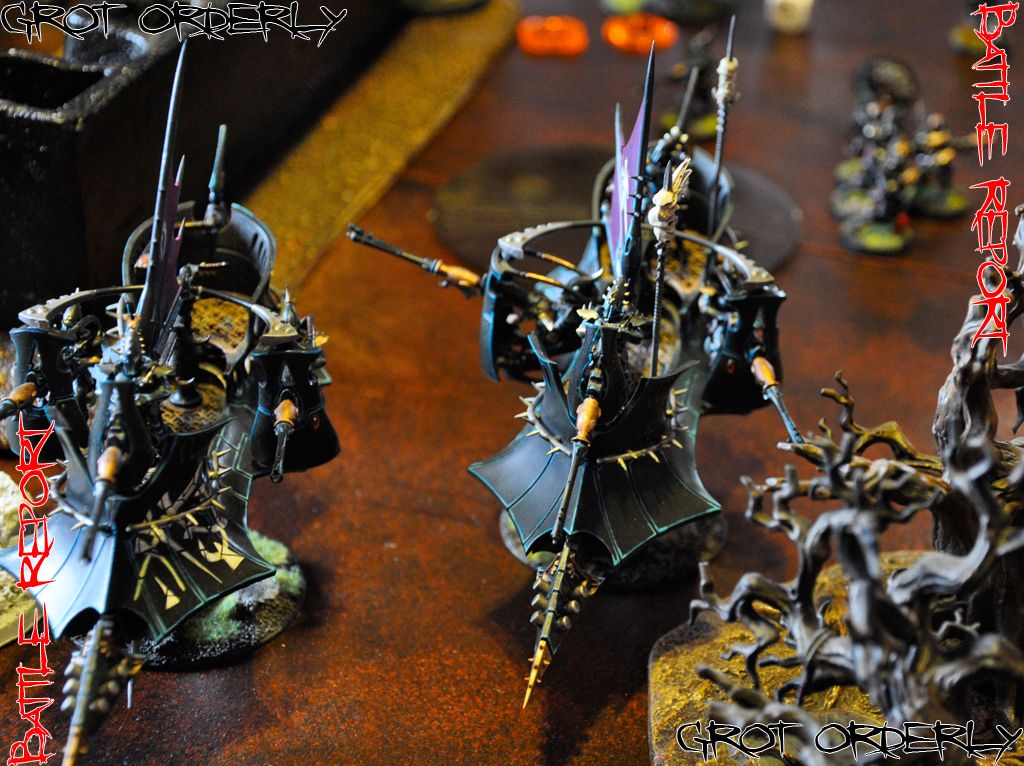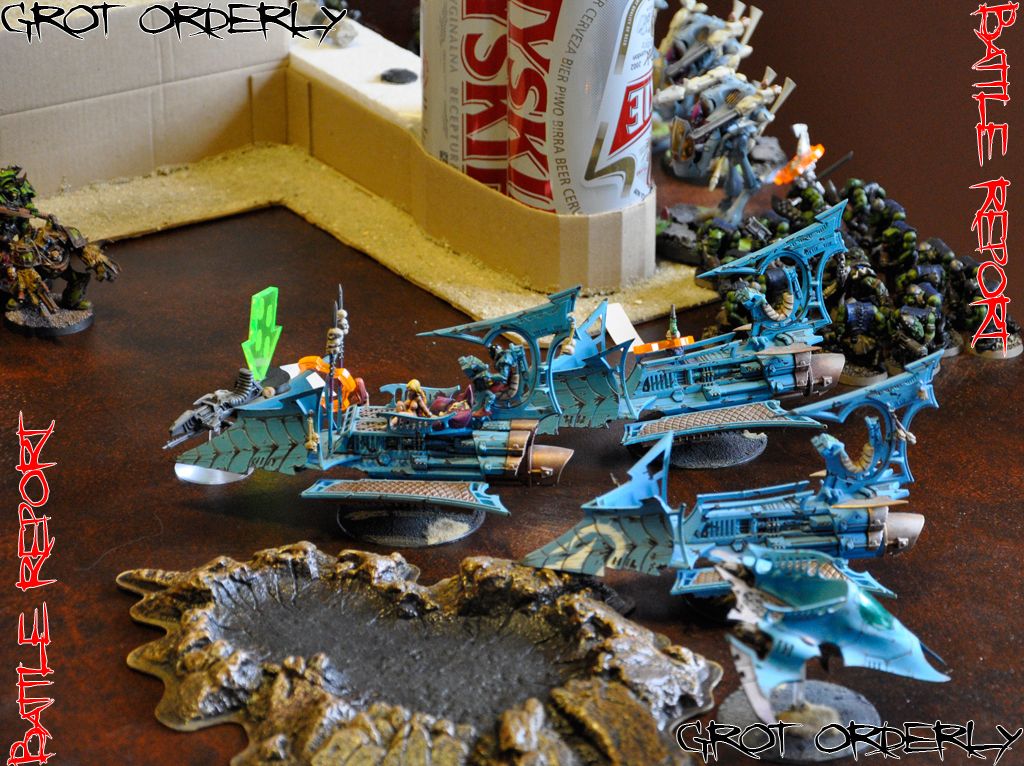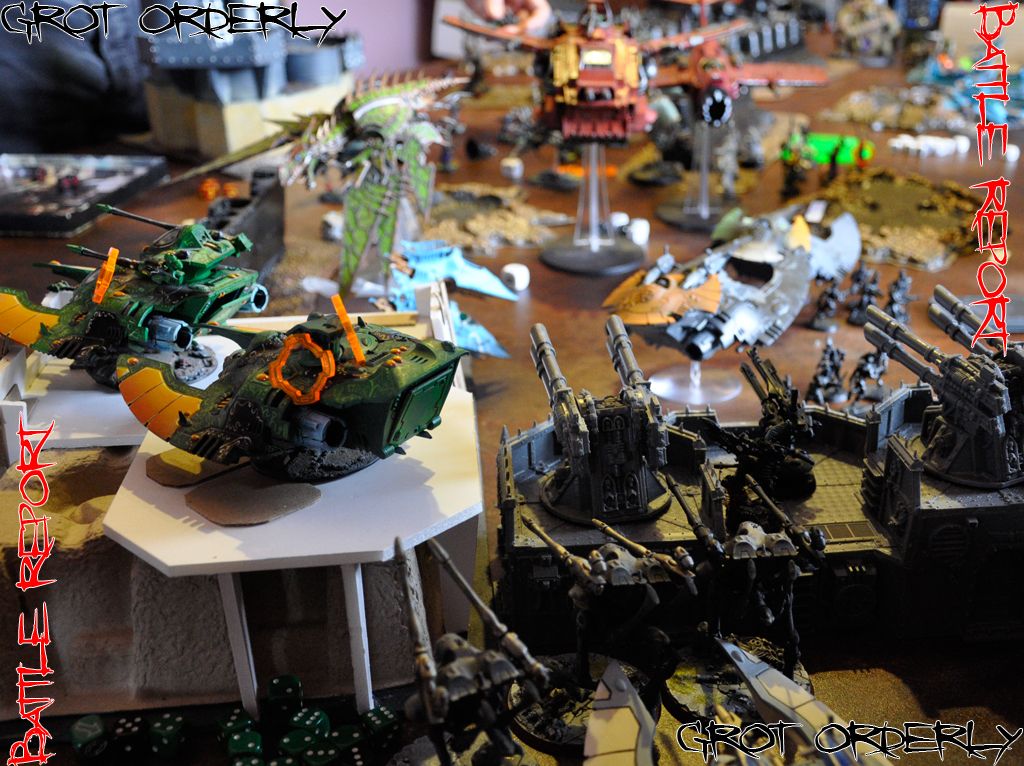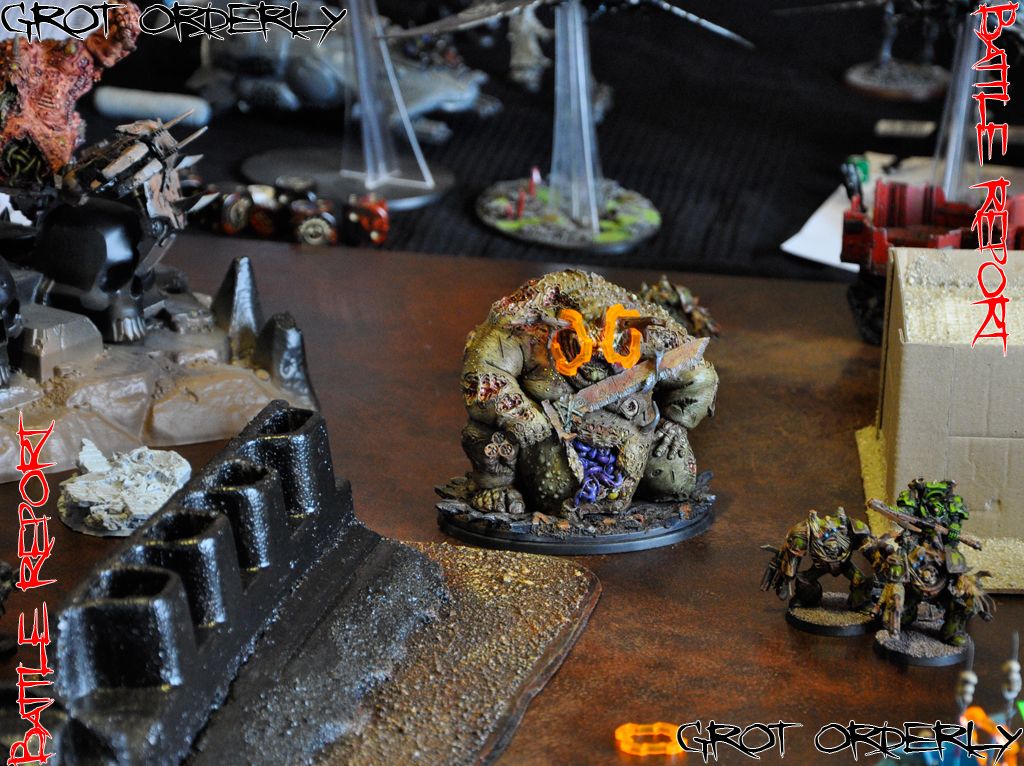 Wielki Nieczysty dostał okulary, lub jak kto woli - dwie rany.
The Great Unclean one got a pair of specs, or as some call it - two wounds.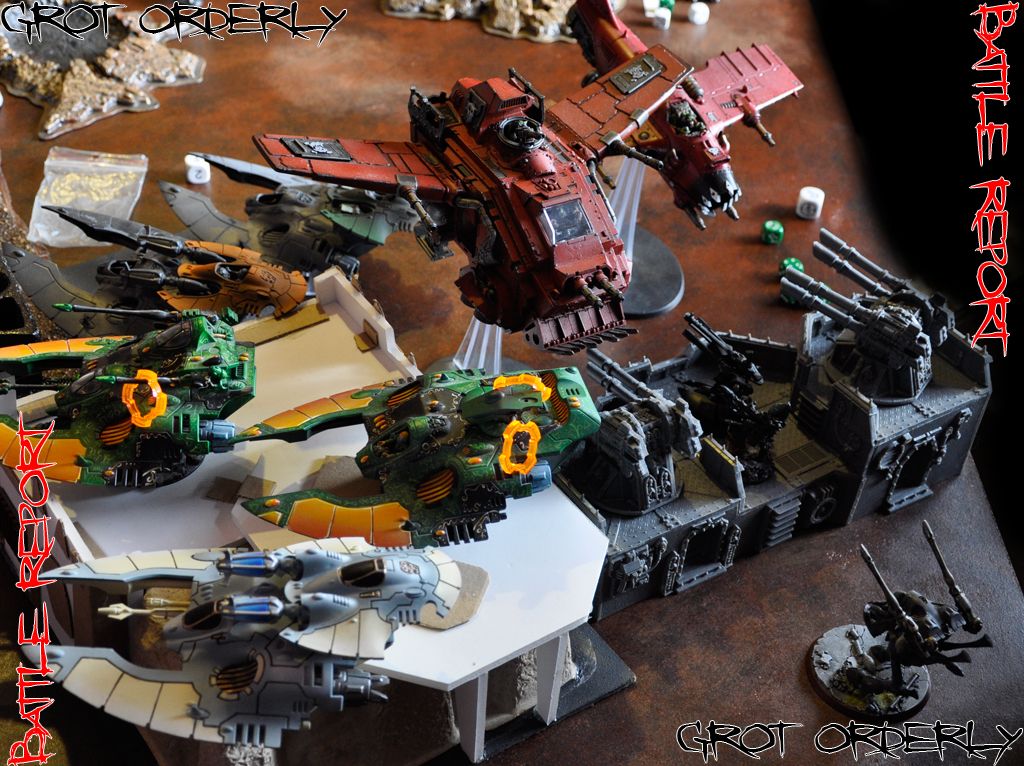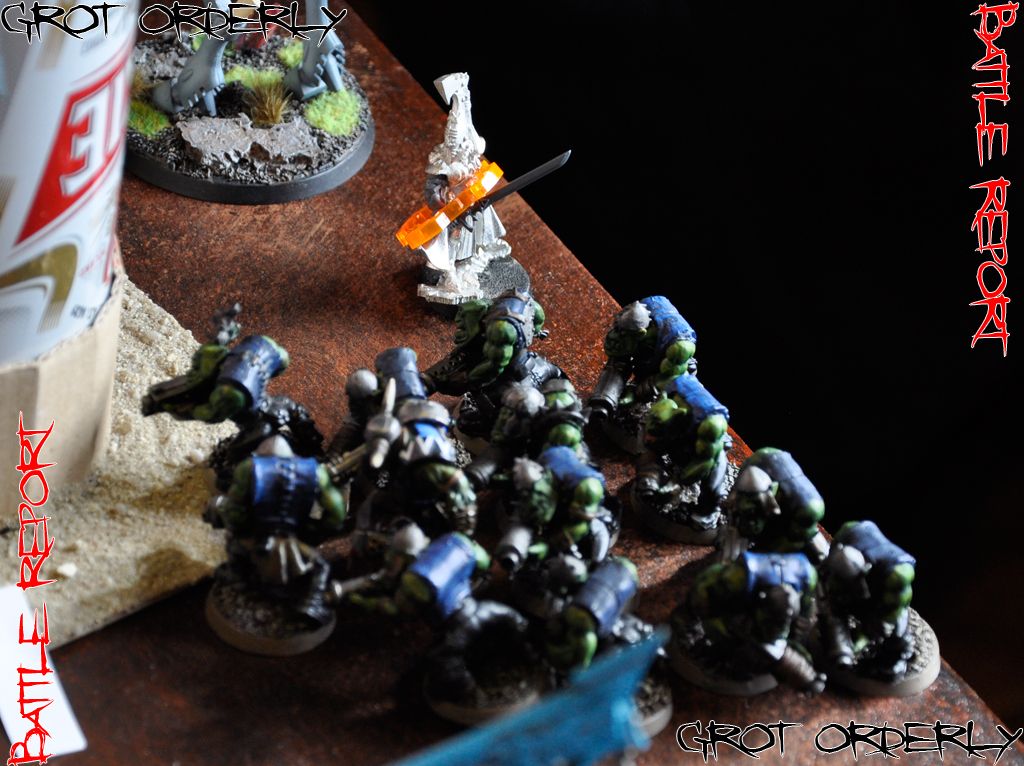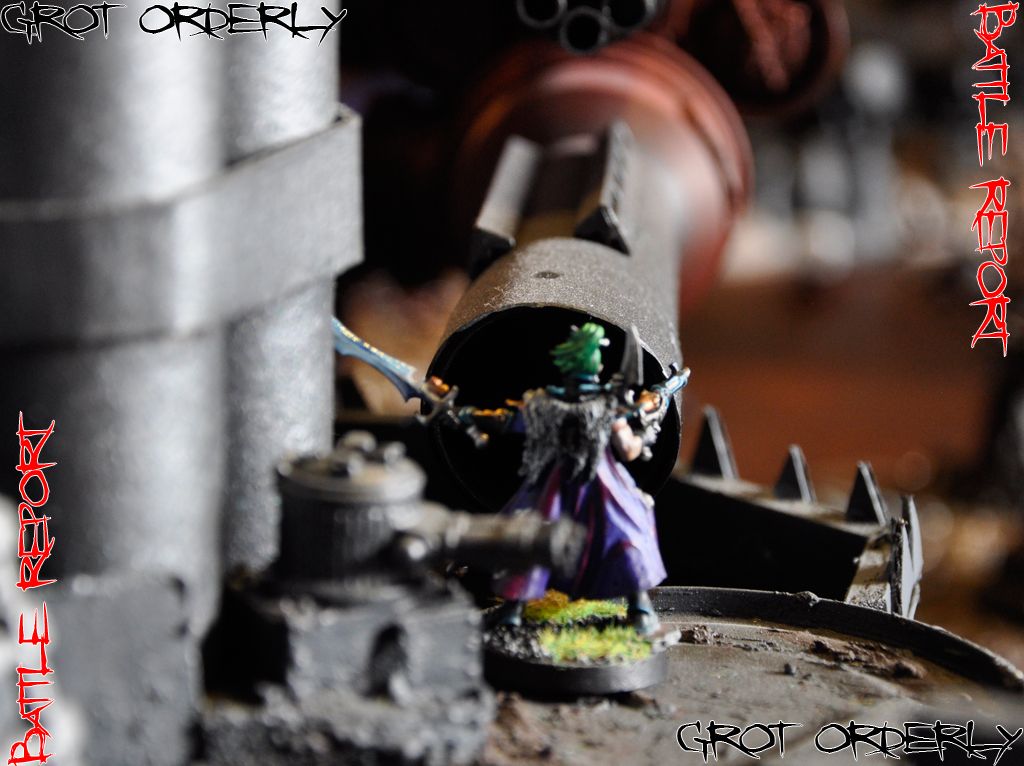 Stompa wraca i nie ma zamiaru brać jeńców. Boom!
Stompa comes back to take no prisoners. Boom!
Walka o ostatni znacznik. Plague Hulk złapał znacznik łapką i uciekał. Na szczęście został schwytany.
The fight of the last objective. Plague Hulk literally grabbed the objective and tried running away.