Wygląda na to, że w końcu, po kilku tygodniach chaosu w pracy udało mi się w końcu usiąść i skończyć pierwszy taktyczny. Przyszły transfery i mogłem oddać się przyjemności nakładania idealnych emblematów i symboli. Oto efekty:
It seems like after a long chaotic period at work I managed to sit down and finish the first tactical. Tranfers have arrived and I could sit down and enjoy applying the emblems and squad symbols. Here are the results: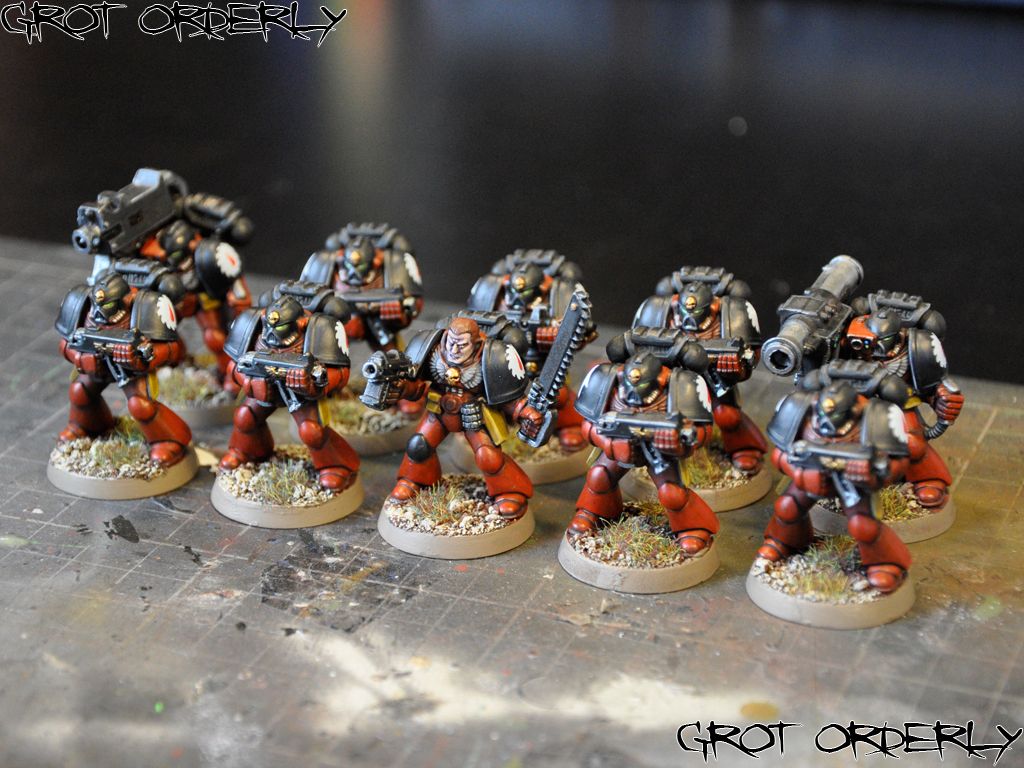 Tak, tak. Wiem, że oddział jest wbrew regułom. 11 marine już leży spodkładowany. Dodatkowo obaj kolesie z ciężkimi broniami nie mają oznaczenia oddziały taktycznego, tylko dewastatorski trójkąciki. Po to, aby w przyszłości móc wstawić sześciu w Razorback'a i sklecić jeden lub dwa ciężkie oddziały.
Yes, yes. I know this squad is illegal. 11th marine is already primed. Additionaly I marked the heavy weapons guys as Devastators not Tacticals. This is so I can put six of the tacticals into a Razorback and still have one or two heavy weapons teams.